Customer Acquisition Platform
Our company offers software that can help you manage your leads, and acquire more patients. Our software is designed to streamline the process of managing your practice and help you grow your business.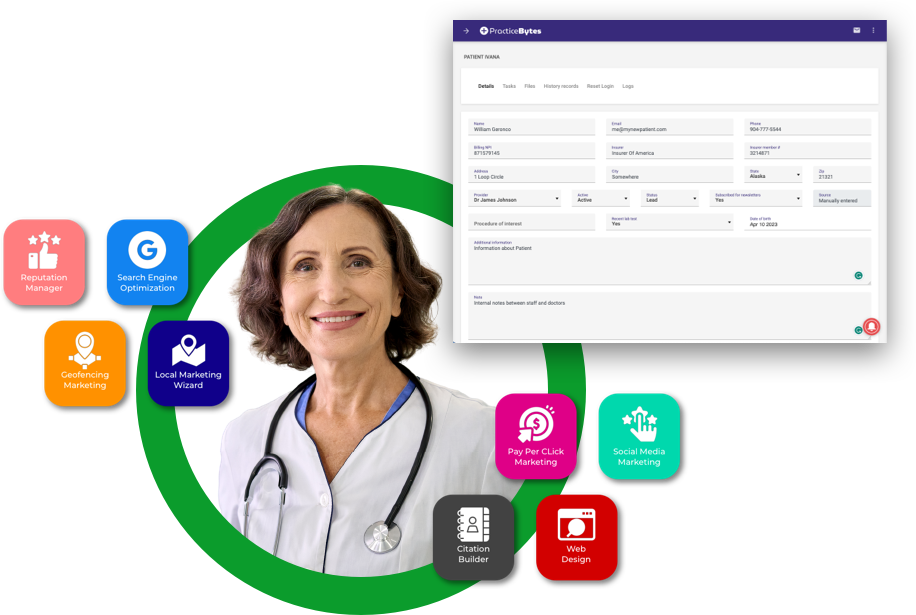 By keeping track of potential patients and their interactions with your practice, our software can help you identify which leads are most likely to become patients and provide you with the tools to effectively follow up with them.
By analyzing data such as website traffic and conversion rates, our software can help you identify which marketing tactics are most effective and make data-driven decisions about how to allocate your marketing budget.
Our software can help you schedule new appointments by providing an easy-to-use interface for managing your calendar and booking appointments. This can save you time and reduce the risk of double-booking or missed appointments.
Our software offers a comprehensive solution for managing your practice and growing your business. By utilizing its lead management, marketing analytics, and appointment scheduling features, you can streamline your operations and attract more patients to your practice.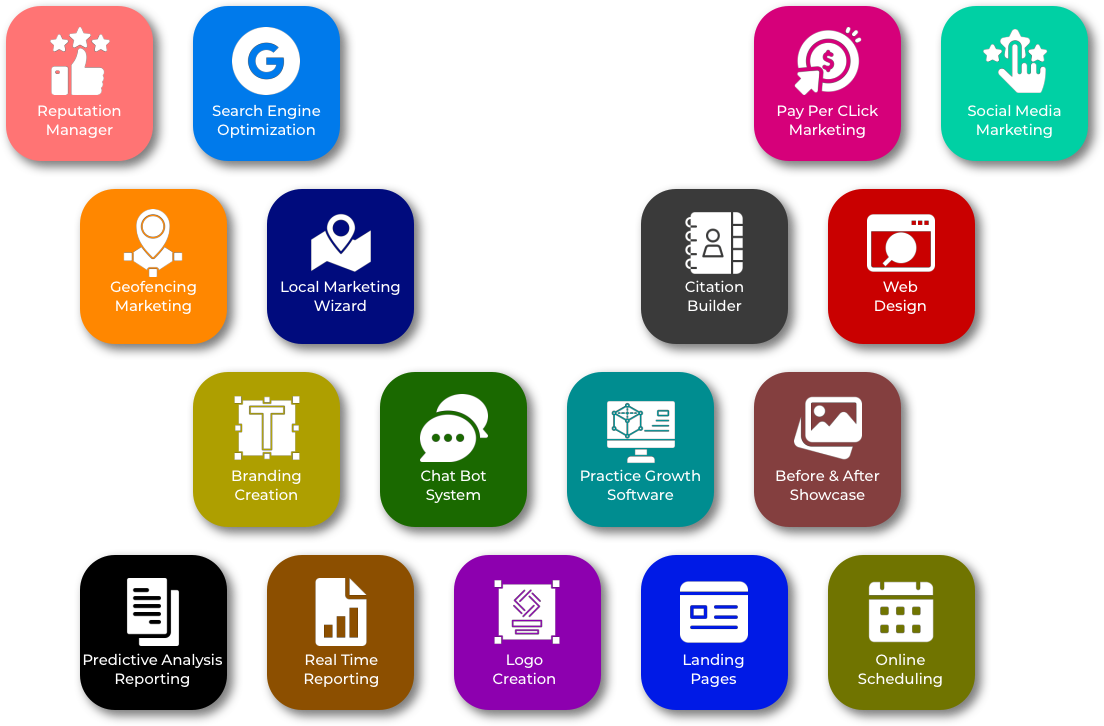 All the tools you need in one place. To ensure your healthcare business is successful, you need a clear and detailed plan from the very outset to keep things moving on schedule. At Practice Bytes, our integrated all-in-one management software enables you to increase work efficiency and bring in more revenue.
At Practice Bytes we are keenly aware of every detail necessary to build a website and marketing campaigns that are fully optimized and achieve higher speed and reliability. We work with Amazon AWS, Digital Ocean and Cloudflare to improve website load time and performance which in turn will increase your Google ranking and make certain your patient experience is second to none.
Once the site is up and running, our proprietary software will allow you to receive Google Analytic Reports and data on a weekly and monthly basis, expenses, click conversions and more just by logging in to your personalized account.
Our team is focused on producing high-quality leads that convert to patients. Practice Bytes has created a system designed to engage the customer, efficiently inform, and evoke action. We know that your top priority is taking care of patients and we are a partner in making certain that your focus remains on them. Our focus is to help you reach the largest, most relevant audience with proven tracking and customized optimization strategies based on your goals. We provide an all-in-one solution along with a professional account manager, and dedicated customer support available 24/7.
We believe strong communication is key to a successful relationship so our system allows you to closely monitor the progress of the entire web design process and marketing campaigns. 
A dedicated project manager will monitor every aspect of your project, providing updates and allowing for feedback throughout the process to ensure you are satisfied with the end result.
Outstanding Customer Support
We are not a "factory" model web design and SEO company. We are a boutique firm providing our clients with the highest level of service in the industry. This means an expert account director and team of developers available 24/7 to assist in the creation, implementation and management of each and every project. At all times our team is only a phone call away.
Find out more about how our innovative techniques and team of industry experts can help take your business to the next level.
We are a boutique firm that services clients in all areas of the healthcare industry from plastic surgery, orthopedics, general medicine, and urgent care centers to corporate clients such as medical centers and medical device companies.