Medical Website Development
Our dedicated medical web development service can help you attract more patients by creating a professional and user-friendly website for your practice.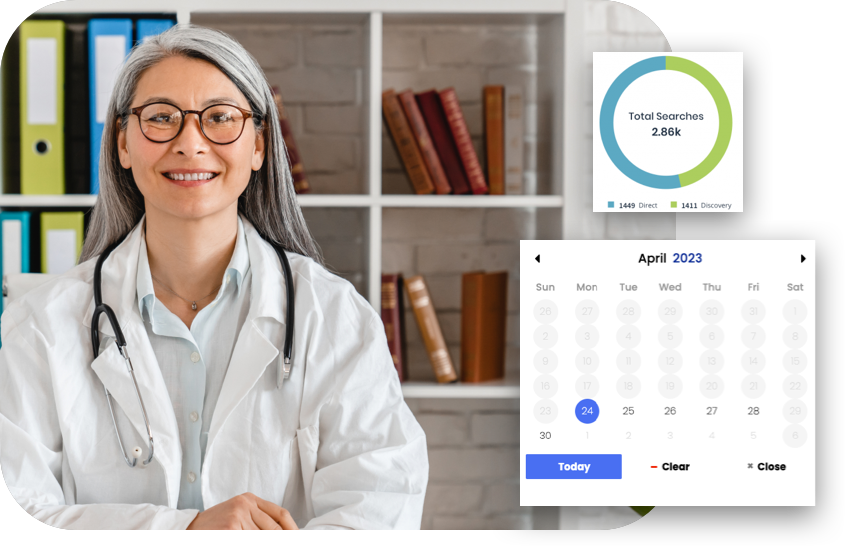 We bring years of experience in building medical web design that is effective, aesthetically pleasing, easy to navigate, and most importantly contain the tools you will need to drive quality patients to your practice. Your new website is fully integrated with our business management software and works seamlessly with marketing campaigns to provide a compelling message to prospective patients.
One of the key benefits of our medical web development service is that we specialize in creating websites for medical practices. This means that we understand the unique needs and challenges of the medical industry and can create a website that is tailored to your practice. Our websites are designed to be user-friendly, easy to navigate, and optimized for search engines.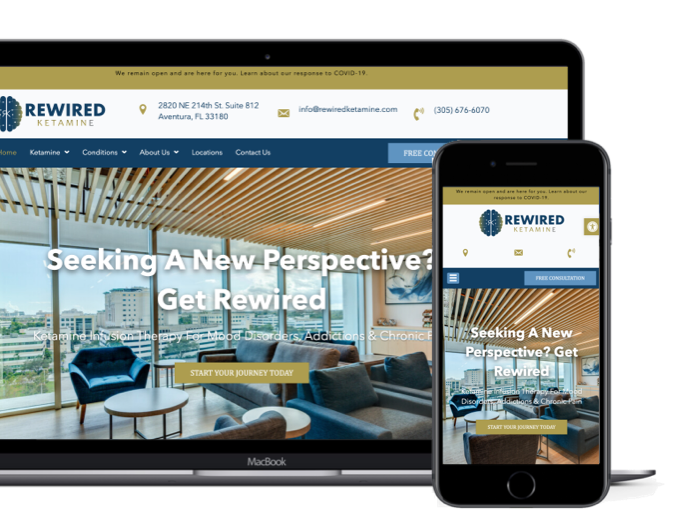 A visitor's first impression of your company online will directly influence the decision about whether to choose your company or not. We make sure you have a functional, responsive, aesthetically pleasing website and start bringing you the results you have been waiting for!
Latest Programs and Plugins
We are skilled in development across a number of major platforms and our goal is to take each client through a creative process to build a website that reflects their brand, generate sales, and reach their business goals.
Proprietary custom-made WordPress CMS Platform
Our own custom and proprietary marketing plugins
Our own custom and proprietary optimization plugins
Our own custom and proprietary security plugins
At Practice Bytes we are keenly aware of every detail necessary to build a website and marketing campaigns that are fully optimized and achieve higher speed and reliability. We work with Amazon AWS, Digital Ocean and Cloudflare to improve website load time and performance which in turn will increase your Google ranking and make certain your patient experience is second to none.
Once the site is up and running, our proprietary software will allow you to receive Google Analytic Reports and data on a weekly and monthly basis, expenses, click conversions and more just by logging in to your personalized account.
Our team is focused on producing high-quality leads that convert to patients. Practice Bytes has created a system designed to engage the customer, efficiently inform, and evoke action. We know that your top priority is taking care of patients and we are a partner in making certain that your focus remains on them. Our focus is to help you reach the largest, most relevant audience with proven tracking and customized optimization strategies based on your goals. We provide an all-in-one solution along with a professional account manager, and dedicated customer support available 24/7.
We believe strong communication is key to a successful relationship so our system allows you to closely monitor the progress of the entire web design process and marketing campaigns. 
A dedicated project manager will monitor every aspect of your project, providing updates and allowing for feedback throughout the process to ensure you are satisfied with the end result.
Outstanding Customer Support
We are not a "factory" model web design and SEO company. We are a boutique firm providing our clients with the highest level of service in the industry. This means an expert account director and team of developers available 24/7 to assist in the creation, implementation and management of each and every project. At all times our team is only a phone call away.
Find out more about how our innovative techniques and team of industry experts can help take your business to the next level.
We are a boutique firm that services clients in all areas of the healthcare industry from plastic surgery, orthopedics, general medicine, and urgent care centers to corporate clients such as medical centers and medical device companies.